Welcome to our website – we believe that we can offer you professional, practical and cost effective advice and support to assist and complement your HR and Payroll functions.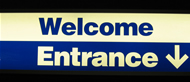 HR Solutions (GB) Limited recognises the vital importance of and is committed to giving consistently high levels of service delivery to our clients. To assist us in achieving our objectives, we have developed a service model that helps ensure that the delivery of our service remains a constantly high priority. We will work with you to ensure that together all of your HR and Payroll requirements are satisfactorily fulfilled.
Our team of dedicated HR professionals (with specialist knowledge of education)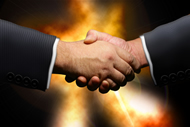 have many years' experience of delivering high quality HR/Payroll Services to a wide variety of organisations. To help deliver or service and to maintain communication channels between our clients and ourselves, the following system is in place to look after your requirements. Although our services are tailored primarily to supporting educational establishments, we also provide professional HR/Payroll services to non educational organisations – professional HR advice & good practice is advantageous to any organisation
A Client Manager (normally your HR Consultant) would be the main point of contact between the client and HR Solutions (GB) Limited with overall responsibility for developing the ongoing professional relationship between us.

A dedicated professionally qualified HR Consultant would give advice via visit, telephone, fax or e-mail for all HR employment law matters & good practice.

A dedicated Administration Adviser (seated next to your HR Consultant to help achieve a cohesive service) would give advice via visit, telephone, fax or e-mail on all administration matters concerning good HR practice current HR legislation. The Administration Adviser will also be the main liaison between you and your payroll provider.

A dedicated professionally qualified Health and Safety Consultant will give you advice via school visit, telephone, fax or e-mail for all H & S related issues.

Comprehensive Payroll Services, providing a fully integrated payroll service to ensure that all employees are paid correctly and in a timely manner – providing sufficient information for budgeting and management processes.